Hair Extensions FAQ – Get a Flexible Style with Extensions
02.09.2022
One of the best ways to experiment with lots of different trending hairstyles is by using hair extensions. Many people think that hair extensions are just about adding length, but there's a lot more to them than just swapping up a short style for a long one. 
At Cre8, our pro stylists get a ton of questions about hair extensions every day, so today we've put together some of our most common questions from our clients to give you the information you need to try them for yourself!
Besides adding length, what can you do with hair extensions?
Hair extensions are about much more than length. Although adding length is a popular reason to try extensions and that really helps you try more hairstyles, extensions can also:
Add volume. If your hair is on the thin side and you want more volume, adding extensions can fill out the gaps for incredible volume. 
Enhance color. Hair extensions come in a variety of colors and are often used to create a highlighting effect. 
Add texture. Extensions are a great way to add more bouncy waves and curls because they increase your hair's volume.
Add style. Finally, hair extensions give you the opportunity to try so many more new styles – celebrities use them all the time to move from one style to the next flawlessly.
Are tape-in extensions better than hand-tied?
The simple answer is that this varies based on your style. Hand-tied extensions are popular because they can blend better into your natural hair, especially when you're trying out updo styles. Tape-ins are an important tool for creating other styles. Your Cre8 stylist can help you decide which type is best for your hairstyling goals. 
Will extensions damage my hair?
At Cre8 Salon & Spa, we only use the highest quality extensions, and they're expertly applied by our professional stylists to ensure the best care for your hair. 
How do I care for my extensions?
Once you've got the extensions you love from your expert Cre8 stylist, it's easy to help your look last as long as possible. Your stylist will provide detailed instructions for caring for your extensions at home, but here are some of the basics.
Shampoo correctly according to your stylist's instructions – Brush your hair first, apply shampoo gently in the correct direction, and rinse carefully. Shampoo infrequently (and for some extensions, you should also wait a couple of days before your first shampoo).
Condition regularly as directed. 
Use care not to tangle your extensions at night. In some cases, your stylist will recommend braiding your hair before bed.
Only use professional haircare products that are recommended by your Cre8 stylist.
Can I reuse my extensions?
Most extensions can be reused a few times, and this depends on the type of extension. Your Cre8 stylist can help you choose the right extensions for your hairstyling goals, including reuse.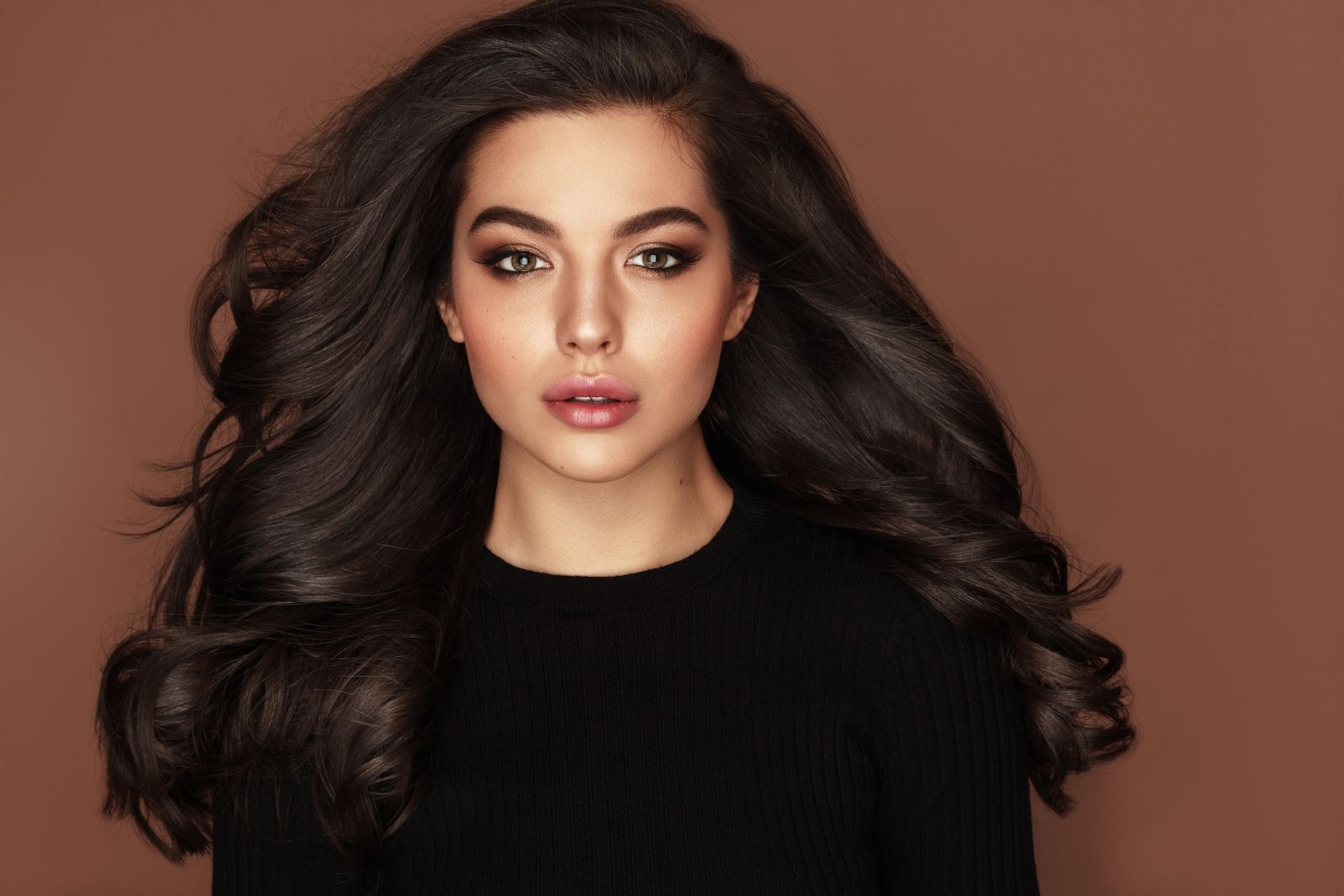 Will people know that I'm wearing extensions?
When applied by one of our hair extension experts at Cre8, no one will know you're wearing them! Extensions can fit nearly seamlessly into your hair to create a beautiful style that looks just like your natural hair. 
And since extensions are available in so many different colors, your Cre8 stylist will help you choose a shade that blends perfectly – or one that gives you a highlight look.
Can extensions work for someone with hair loss?
Yes – for some types of hair loss, extensions work well. If you have large areas of thinning hair that is very noticeable, it may be more challenging to work in the extensions, although sometimes changing the part location or wearing a different style with your extensions can help. Extensions are ideal for people who have experienced general overall thinning because they blend in well, add volume, and look completely natural.
What is the hair extension removal process?
Always come in to see your Cre8 Salon & Spa stylist when you wish to remove your extensions. We use special products and processes to remove extensions with no damage to your natural hair, so if you've decided that you want to try something different and want to remove your extensions, make an appointment and we'll help you change up your look right away!
Can extensions be colored or cut? 
High-quality hair extensions use 100% natural Remy hair that can be treated like your own hair, including cutting and coloring. It's important that you never try to cut or color your extensions at home to ensure that your hair is properly treated, and so that your new cut or color blends perfectly into your style. Your expert Cre8 stylist can help!
Still have questions about hair extensions? Make an appointment today at Cre8 Salon & Spa for a consultation with our professional hair extension experts. You'll find us at 814 Pine Island Rd #202, Cape Coral, FL, call us at 239.458.2704, or contact us to try hair extensions for yourself! Register Now, Text "JOIN" to (239)-880-8383 or Visit here to sign up.