Tips to Understanding and Loving Your Naturally Curly Hair
03.01.2022
For many of us with natural curls, it's a double-edged sword when we hear those words, "I love your amazing curls, I wish I had hair like that." It's always meant as a compliment but we curly-haired girls know that it's a blessing and a curse. At Cre8 Salon, we know that curly hair needs to be cut differently, styled differently, and caring for it takes extra attention. To help those of you with naturally curly hair, our stylists have put together some helpful tips to keep your hair looking fabulous and healthy in between salon appointments. 
Know your curl type. There are so many different types of curls, from loose waves to tight coils. You can have more than one type of curl in your hair - most of us have at least 2 to 3 curl types. So, knowing your hair type is a big first step in knowing the best ways to keep your curls soft and manageable. Your Cre8 stylist can help you determine your curl type and recommend the best hair care products to use at home. 
Shampoo infrequently but deep condition frequently. If you wash your hair every 4-6 days, refresh your curls with a deep-hydrating or protein-packed hair mask instead of a regular conditioner. At Cre8 Salon, we offer both Mizani and Kerastase curly haircare products which both have amazing products that can not only re-hydrate your hair but also keep your curls looking and feeling magnificent. Ask your stylist about Mizani's foam wrap and curl-enhancing lotion! 
Tangle-free washing. When you do wash your hair, you can protect your curls by sectioning your hair. Divide your hair into four sections - more for super thick hair. Start with one section at a time and apply a small amount of shampoo, work in it, and gently squeeze out the excess water down along the length. Repeat with each section and then rinse in the same order, section by section. Use lukewarm water to lock in the moisture. Using hot water will strip your hair of both its natural oils and the hydration from your hair care products.
Use a T-shirt to wrap wet hair. Curls can be delicate and finicky. When you get out of the shower, wrap your wet hair in a soft T-shirt instead of a towel. Towels can create unwanted frizz. This is especially important to know so that you don't towel-dry your hair with a towel. That rubbing and friction can not only cause frizz, it can ultimately cause breakage as well. 
Revitalize your curls. It's important to revitalize your curls in between shampoos. We recommend Kerastase Curl Manifesto Cream and their reviving spray to freshen your curls every couple of days.  
Style your hair with care. Curly hair needs to be styled differently than straight hair. Here are some quick tips:
     ** Use a wide-tooth comb to get the knots out, starting at the bottom.
     ** With detangling, you can finger-comb your wet hair gently to work out the tangles and knots.
     ** Do not brush dry curls or you'll be creating friction, frizz, and even damage to your hair.
     ** When applying styling product, use the 'praying hands' method to apply, then scrunch after. 
     ** For plumper curls, DO NOT rake your hands through the curls.
     ** If you want more relaxed curls, then raking your hands through your hair will relax the curls. 
Some great curly-hair products to use for styling include Redken's Ringlet, Redken's Rebel Tame, Mizani Miracle Milk, and Mizani Foam Wrap. Come in and allow our stylist to give you a personalized haircare regimen just right for your hair condition, texture, porosity, and curl type. 
Use sulfate-free hair care products. When you must shampoo your hair, be sure to use sulfate-free products. Sulfates are your hairs (and curls) worse enemy. Sulfates strip away much-needed natural oils from your hair, leaving it pH unbalanced, lacking vital nutrients, stripping your hair of its moisture, and causing dry scalp. Products from Redken, Mizani, and Kerastase are all sulfate-free, safe products to use for your curly hair.
Sleep on a satin pillowcase. Not only does your cotton pillowcase absorb healthy oils from your curls, but the roughness of the material rubbing your hair as you toss and turn can also cause frizz and damage to your hair. Satin won't deprive your hair of its essential oils and it allows your hair to safely slide without causing tangles or breakage.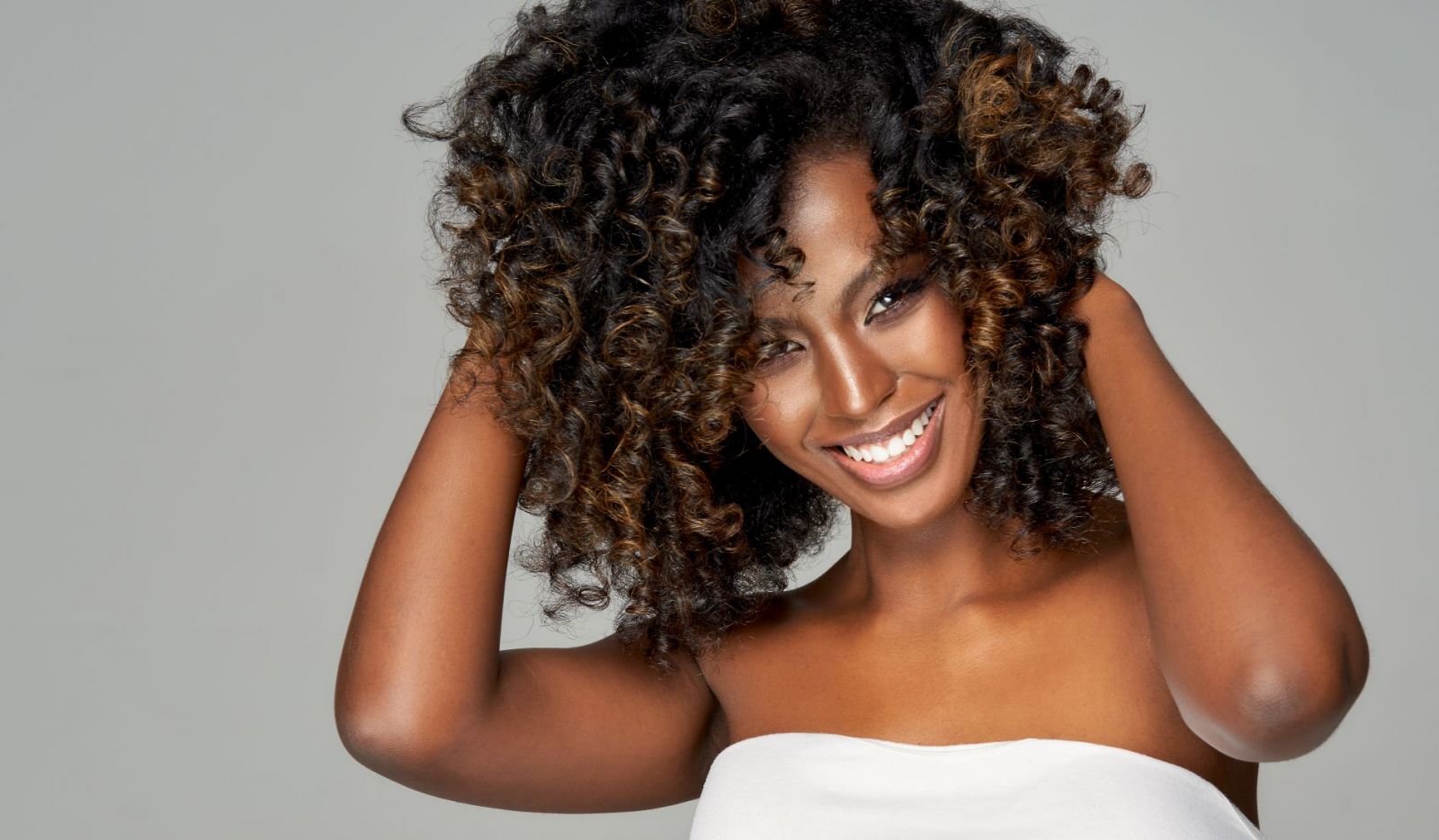 Embrace your curls. The most important tip our stylists gave was to love your curls! When you have an amazing stylist that helps you take care of your curls, they can remain healthy, soft, and manageable with whatever style you choose.
Finding a good hairdresser that can identify your curl type, offer tips and tools, and can confidently cut & style your curly hair properly is priceless! Make an appointment today at Cre8 Salon & Spa. Our expert stylists will help you keep your curls healthy and looking good between salon appointments. Download our loyalty reward app and register to start earning rewards.   Register Now, Visit www.loyaltysos.ca/biz/cre8  You can find us at 814 Pine Island Rd #202, Cape Coral, FL, call us at 239.458.2704, or Contact Us to get started on your new look.